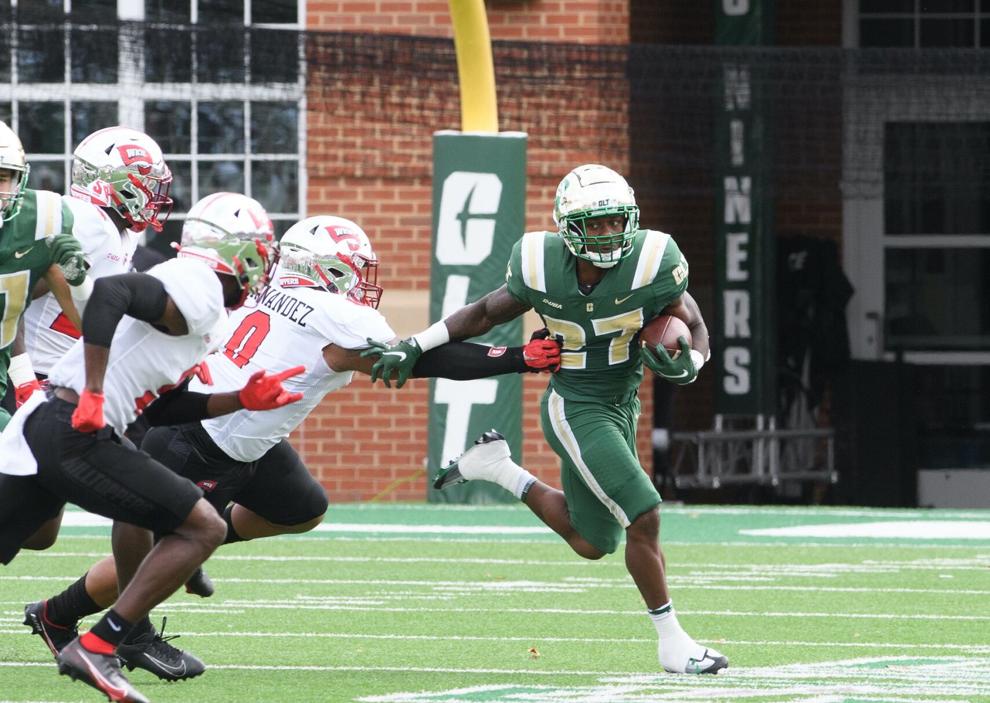 The Charlotte football team has gotten a much-needed spark out of their running game over the last couple of weeks.
For a team that has relied heavily on the nation's No. 33 passing offense, the balanced attack led the 49ers to perhaps the most dominant win in school history, a 56-23 rout of the Rice Owls.
Charlotte ran for a season-high 239 yards and three touchdowns on the day, averaging 5.6 yards per carry. This has been rare for the 49ers, as at the time, it was the fifth time they rushed for over 100 yards all season.
The return of Calvin Camp, Chavon McEachern, Shadrick Byrd and newcomer Johnny Martin III joining the room created depth at the position.
It took nine games, but the group showed what they could do against Rice. The performance was particularly special to freshman running back Martin, who scored his first collegiate touchdown.
TOUCHDOWN!A quick drive with some tempo eventually sees Johnny Martin punch it in the end zone for his first career TD! We're all tied up! CLT 7RICE 7Q1 | 3:59 pic.twitter.com/DIzqFTyZ5s

— 𝗖𝗛𝗔𝗥𝗟𝗢𝗧𝗧𝗘 𝗙𝗢𝗢𝗧𝗕𝗔𝗟𝗟 (@CharlotteFTBL) October 29, 2022
"It felt great. To be honest, it made me more hungry. I want to score more and work harder and put up even more numbers," said Martin.
However, Martin wasn't the only 49er to accomplish a milestone. Redshirt sophomore Shadrick Byrd made his presence felt on special teams, winning C-USA Special Teams Player of the Week on Monday, Oct. 31. He combined that honor with 229 all-purpose yards and a touchdown.
Shadrick Byrd to The HOUSE! A 4-yard run registers his 10th career TD to cap off a six-play, 81-yard drive in 2:26! D held 'em to 3, O gets us 7!Did we mention we now have the lead? CLT 21Rice 17Q2 | 5:52 pic.twitter.com/RnDbEjHMRq

— 𝗖𝗛𝗔𝗥𝗟𝗢𝗧𝗧𝗘 𝗙𝗢𝗢𝗧𝗕𝗔𝗟𝗟 (@CharlotteFTBL) October 29, 2022
"It's always good to get recognized, especially if it's a great way after a win, the team is a part of it as well, so it feels like your efforts were worth it after the game," said Byrd.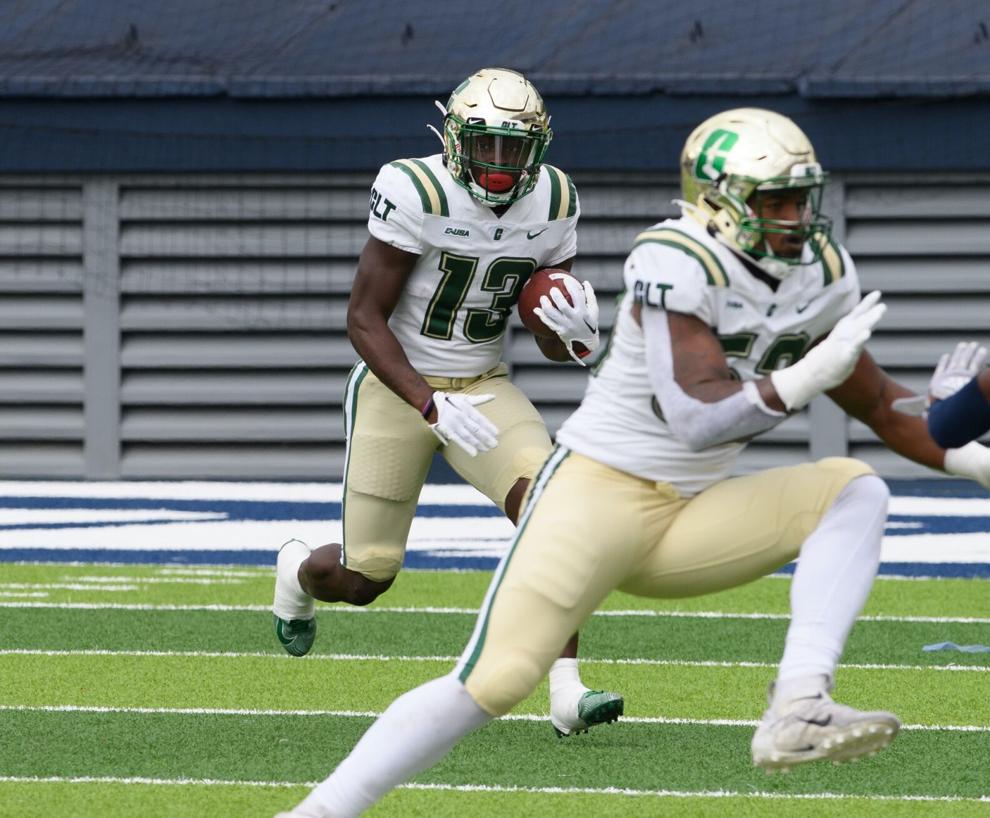 Calvin Camp, the third back in the 49ers' arsenal, had not gotten many opportunities this season. When his number was called against Rice, he delivered—rushing for 80 yards and a touchdown on eight carries. In one of the final games of his college career, Byrd said Camp's performance was uplifting for the entire team.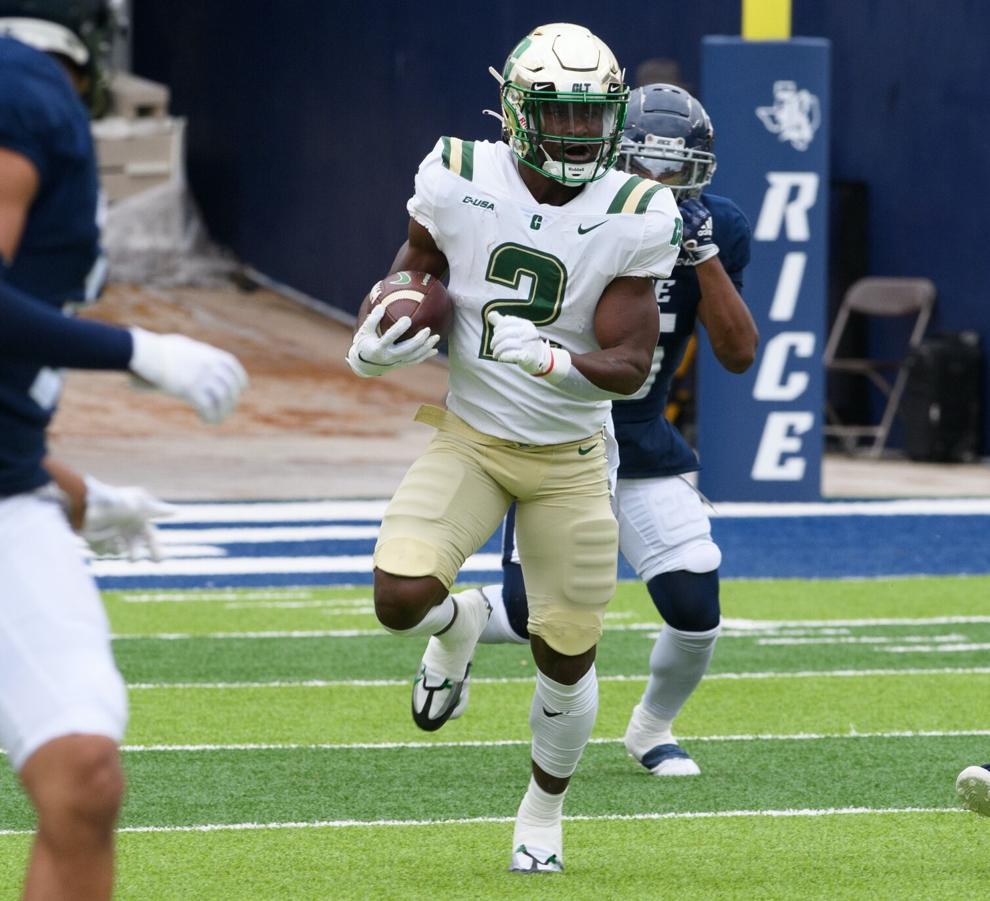 "It was great to see Calvin [Camp], it's been a little rough for him recently, even with stuff outside of football, but the way he handled it, it was a proud moment for us to see how he came out there and made plays and made an impact for us," said Byrd.
That's a NEW school record for points in a C-USA game after Calvin Camp trucks in nearly untouched! That's 8 TD's on the day folks! CLT 56Rice 23Q4 | 6:50 pic.twitter.com/L9uSqkMV0Z

— 𝗖𝗛𝗔𝗥𝗟𝗢𝗧𝗧𝗘 𝗙𝗢𝗢𝗧𝗕𝗔𝗟𝗟 (@CharlotteFTBL) October 29, 2022
On top of limited opportunities for the running game, this season has brought adversity and change to the program, especially with the recent firing of head coach Will Healy. Byrd said the right mindset has helped keep the team focused on the task at hand.
"We focus on what we need to focus on, and that's just football. Eliminate the outside noise and focus on the ball," said Byrd.
For freshmen like Martin, who has no prior college experience, the sudden coaching changes may have a more significant impact. Martin said the veteran leadership, especially in the running back room, has helped the young guys stay the course.
"When I came in, they became like big brother figures," said Martin. "They took me under their wing, taught me the plays, and it's not just about football. I also chill with them off the field, so it's more like a brotherhood."
With one game left in the season and the 49ers not being bowl-eligible, Byrd said it is important to end their season with a winning effort.
"I want to see who shows the fight and who's here till the end, and that's been my main thing. This is probably the hardest season I've ever had, but seeing the guys wanting to come in every day and put in the work shows. I appreciate that," said Byrd.
Camp, Martin, Byrd and the 49ers will be back in action on Saturday, Nov. 19, when they return home to face the Louisiana Tech Bulldogs. The contest will kick off at 3:30 p.m. and will be available to stream on ESPN Networks.