For the first time in seven years, the Charlotte 49ers defeated the Davidson Wildcats 71-58 to hoist the Hornets nest trophy. 
"It's important because we need to have success in order for us as a staff to continue to challenge our team," said 49ers Head Coach Ron Sanchez "We need the team to see the fruits of their labors. The game itself is encouraging to them because they are growing defensively."
Charlotte scored the first points of the game, courtesy of a jumper from Jordan Shepard. With the score tied 2-2, the Niners went on a 6-0 run to take an 8-2 lead. With 13 minutes left to play in the half, Davidson cut the lead down to three; however, Charlotte continued to remain dominant. Freshman Brice Williams ignited the crowd with a three-pointer to take a 19-9 lead with nine minutes left in the half. Charlotte would continue the hot streak, taking a 39-22 lead into halftime. 
The Niners started the second half strong with a 7-0 run behind a Malik Martin three-pointer to take a game-high 24 point lead. Davidson then slowly crept back into the game and went on a 16-5 run to cut the lead down to nine with five minutes left to play. Cooper Robb gave the Niners a double-digit lead with a score inside the paint, however, it would be cut back down to nine again with a score from Wildcat Jon Axel Gudmundsson. After that, the Niners would score again and maintain their double-digit lead and win 71-58.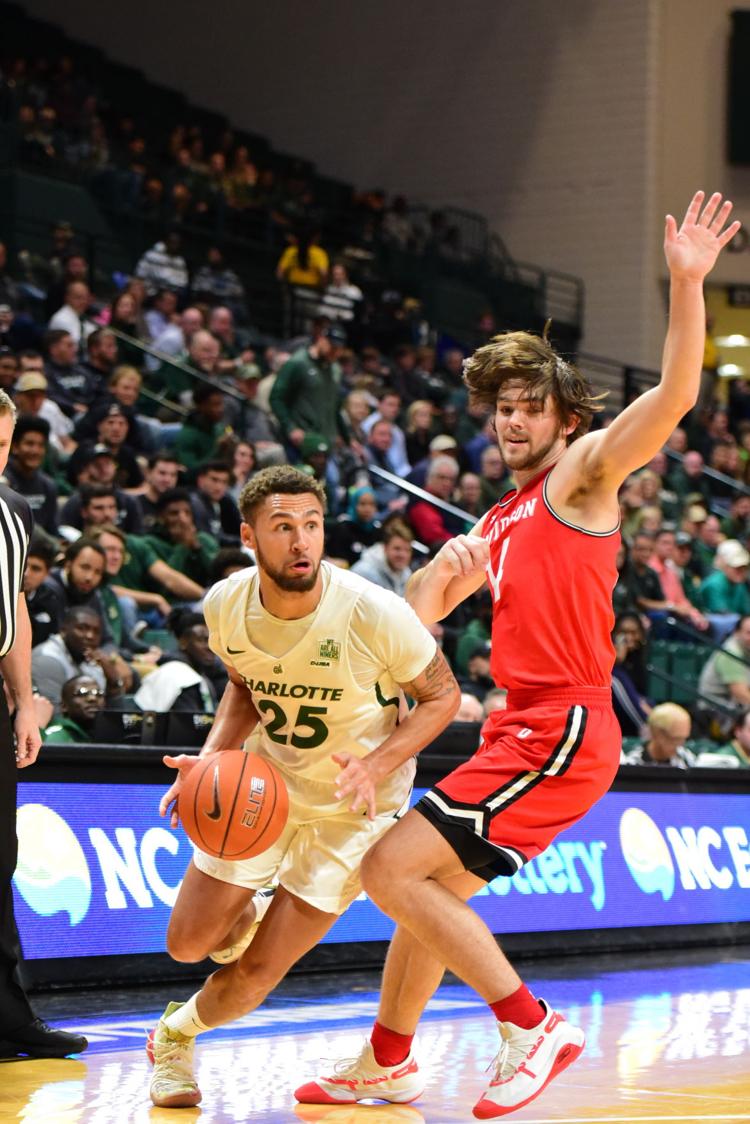 Davidson's Kellan Grady led the game in points with 20 and Drew Edwards led the Niners in scoring with 16 points. Milos Supica recorded his first double-double with 12 points and 10 assists. Charlotte's bench was a major factor in the win, with bench players scoring 23 compared to Davidson's bench scoring just five.
The 49ers will return home this Sunday, Nov. 17 when they take on the Wake Forest Demon Deacons. Tipoff is at 6 p.m. and can be seen on ESPNU.