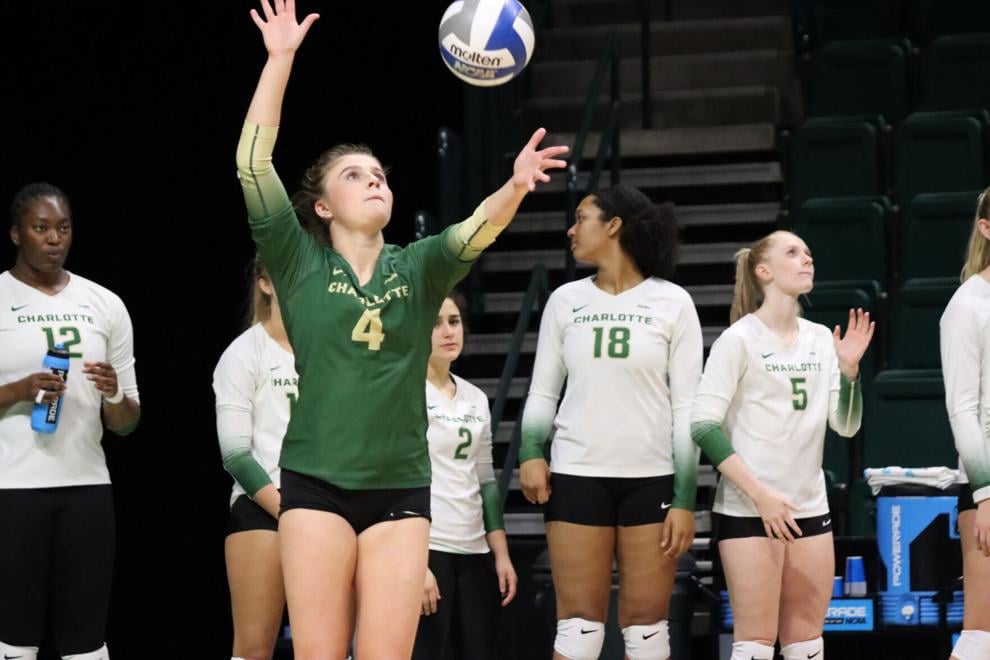 Whether belting out a song from "The Greatest Showman" in the car or setting up teammates on the volleyball floor, juniors Sophie Whalen and Esten Clay are doing it with a smile. 
"I would say we were fast friends. We met at camp the summer before our senior year of high school, and the other girls in our class we met all got along really well. It felt very natural. She and I came in early and roomed together, and within the first week, we were super close," said Clay.
That friendship forged into a close bond that has not been broken. 
"We've been roommates since we moved here, so this will be our fourth year in the spring, so we know practically everything about each other. We've gone through everything together, lots of tears, lots of laughs, everything we've been through has been together," said Whalen.
Favorite memory together
The best friends spent four years together and learned a lot about each other while creating memorable experiences on and off the court. Their best memories have been traditions.
"We have a favorite song, "Never Enough," from "The Greatest Showman," and many times when we are in the car together, we blare that song," said Whalen. "We love to sing. Even if it doesn't sound great, it's a core memory."
On the court, memories are harder to come by as they are both liberos, which means they rarely play together. Clay said the spring season provides ample opportunity to be at each other's side on the court.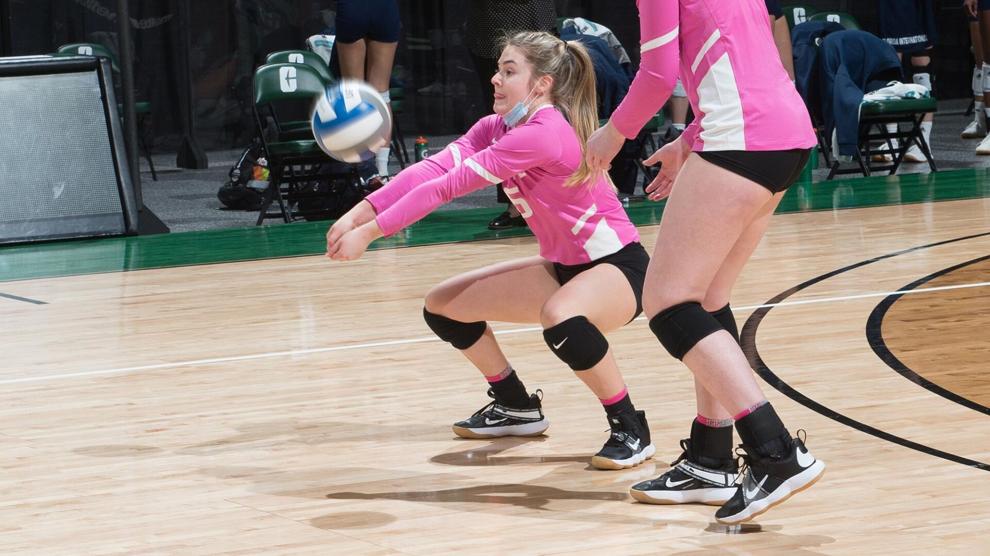 "Spring season was really fun," said Clay. "I would say normally, spring gets a bad rep because we start early in the morning, and it's not our competition season, but we still play a good bit. I feel like she and I both have a lot of fun in the spring. It flows nicely when we are on the court together." 
Sharing a position 
Sharing the libero position allows Whalen and Clay to help each other analyze other teams on the court. They give each other pointers from different perspectives. 
"We can talk about stuff that we see our opponents on the other side doing, whether it's their serve or the way they are hitting something, and I think we normally think about things similarly," said Whalen. 
Having your best friend play the same position means they have been in your situation. They know what can help you move forward if you are having a bad day. 
"It helps lighten the mood if one of us is having a bad day and the other has been there before," said Clay.
Rising program
Charlotte Athletics is growing as they prepare to move to the American Athletic Conference (AAC). That growth has been adopted into the culture of the volleyball team. 
"I'm proud to be a 49er. I think that this program is something that is up and coming for sure; it's growing. Just knowing that we are a part of that is something we take pride in," said Whalen.
Final C-USA tournament 
Before Saturday's loss to North Texas, Charlotte had gone on a three-game winning streak to secure a spot in the C-USA tournament as the No. 6 seed. 
Clay said she is ecstatic about the opportunity. 
"It feels so good. It's long overdue, but it's coming at the right time," said Clay.
Whalen said she is ready to compete in the tournament. 
"We decided to make a turning point at the best time possible. Everyone is hyped for the conference tournament," said Whalen.
Whalen, Clay and the 49ers will compete in the C-USA tournament with their first match against the UTEP Miners on Friday, Nov. 18, at 8 p.m. in Bowling Green, Ky. This will be the final C-USA tournament for the team before they join the AAC in 2023.