The College Football Playoff is one of the most exciting and most talked about topics in sports. Who should and will get in is always an interesting to discuss. Saturday, Nov. 16 showed that we may see the same teams in the playoffs this year plus some newcomers. We may have one new team added to the fold in the No. 1 LSU Tigers who are currently unbeaten. The remaining games for the Tigers consist of match-ups with Arkansas (2-8) and Texas A&M (7-3). These are winnable games for the Tigers as they look to finish off a dream season.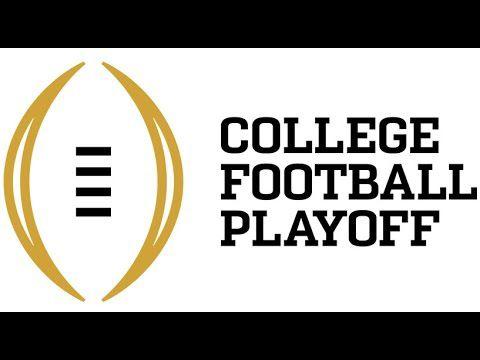 Statistically, LSU should win by double digits in their final two regular season games and punch their ticket to the playoffs. As of right now, they will have to face the No. 4 team in the nation, the Georgia Bulldogs, in the Southeastern Conference Championship. This will take place in the Mercedes-Benz Stadium in Atlanta, GA on Saturday, Dec. 7.
The No. 2 Ohio State Buckeyes look to rejoin the race for a college football title after a three year hiatus. The Buckeyes remaining games consist of challenging foes such as No. 9 Penn State (9-1) and arch rival No. 15 Michigan (8-2). As of now, the Buckeyes will be playing in the Big Ten Championship against either No. 11 Minnesota or No. 14 Wisconsin in Lucas Oil Stadium. This game will take place in Indianapolis, Ind. on Saturday, Dec. 7 at 8 p.m. on FOX. Will they see it all the way through? For yet another year, the No. 3 Clemson Tigers are unbeaten and looking to make the playoffs for a fifth straight year. The remaining game for the Tigers seems to be an easy win against arch rival South Carolina (4-7). As of now, No. 3 Clemson will be playing in the Atlantic Coast Conference Championship against either the unranked Virginia Cavaliers, Virginia Tech Hokies or Pittsburgh Panthers.
It is still a tight race on who will get to play the Tigers in Bank of America Stadium in Charlotte, N.C. on Saturday, Dec. 7 on ABC. The last spot is up in the air for the playoff. Will it be Georgia, Alabama Crimson Tide, Oregon Ducks, Utah Utes, Penn State Nittany Lions or the Oklahoma Sooners who join the race for the title? In the next coming weeks, the picture will be a lot more clear and the field will be just four for one championship.