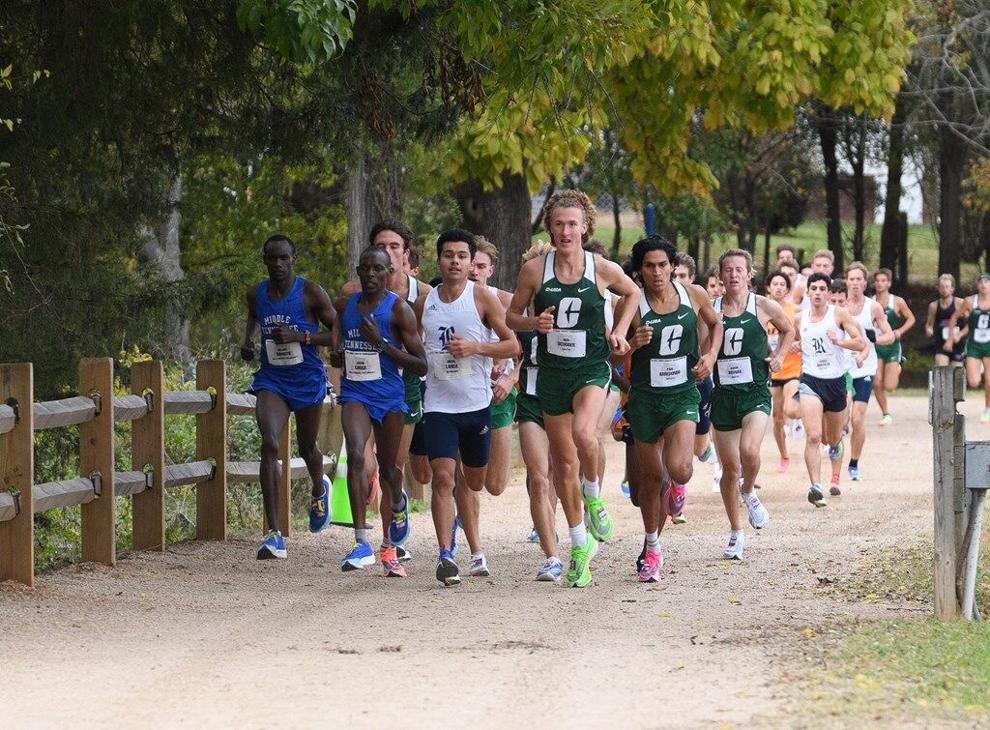 The Charlotte men's and women's cross country teams had great showings in the Conference USA championships on Oct. 30 at Franke Liske Park. Both teams had competitive weekends with outstanding finishes that helped to shine the spotlight on the program.
"It was an exciting day for our programs to be able to run at a conference championship here at home," said head coach Joseph Lynn.
In dominating performances, both teams finished in second place overall. The men's team came in second with an outstanding score of 55, which was one behind first-place Middle Tennesse, while the women came in second with 64 points.
Louise Lounes came in second in the women's race which led the team. Charlotte's Alina Rovank finished in twelfth place in the women's 6k event with a time of 21:37.5, while Lounes' second-place finish clocked in at 20:55.3 and only about 30 seconds shy of first-place.
The women also had five runners make all-conference teams, with Lounes headlining by making the C-USA first team which was no easy feat. Rovank and Freshman Sophia Ritter made the second time during the event. Freshmen Emma Fredricks and Karina Coulter rounded it out by making the third team.
"I'm so proud of our women and how they competed today," said Lynn. "Placing five girls All-Conference is definitely no small feat."
Lounes, who is only a first-year, has a bright future ahead of her as she looks to improve even more headed into next season. She ran a 5:36:7 average mile during the 6k event and only trailed second place's average mile by eight seconds.
"Louise entered a different realm of racing today, and it was exciting to see it come together," said Lynn.
On the men's side, the team recorded individual success as Charlotte's Paul Arredondo won the men's event with a time of 23:43.5 in the 8k. Arredondo, a fourth-year, goes out on a high note with the individual win. He ran a 4:46.3 average mile in the men's 8k event, and he beat his 2020 race time by just over five seconds.
"Paul has been so close to winning a C-USA title so many times," said Lynn. "I couldn't be happier for him to be able to do this at home in his senior year."
Nick Scudder has made a name for himself in his first two years running for the team. He finished first last season with a slightly better time by just over 20 seconds with a 23:55.4. Hunter White finished in a strong seventh for the team with a 24.15.5 in the 8k P.R.
All three runners earned the honor of making the C-USA first team as well. This is also the second year in a row where Arredondo and Scudder have finished first or second, and they were both atop the leaderboard last year as well.
"Paul, Nick, and Hunter all competed with tremendous hearts," said Lynn.
As both teams head into the off-season, they will have motivation for next season, with both teams looking to avenge themselves by winning the championship. That will be the goal for both teams heading into next season.