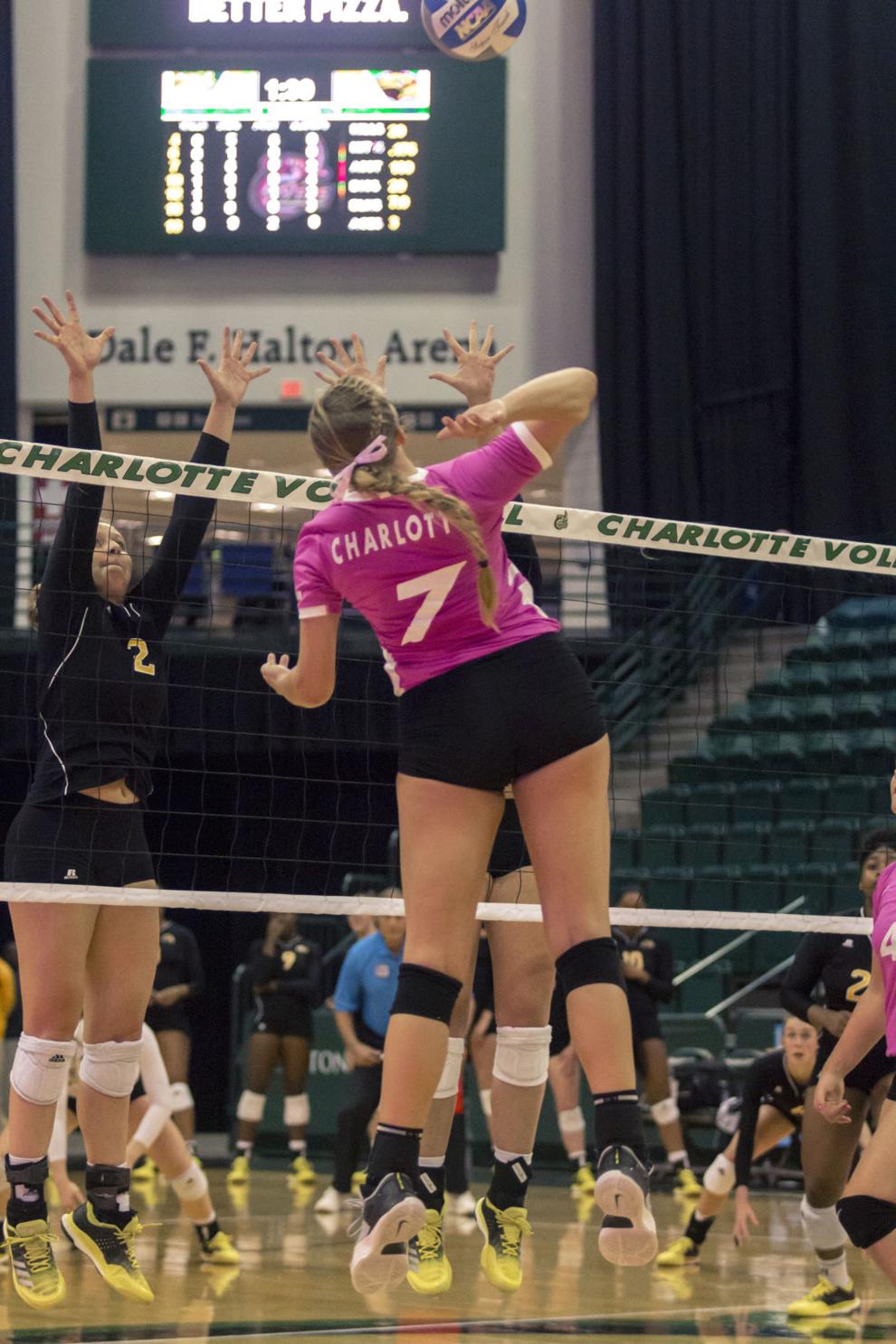 The Charlotte 49ers volleyball team lost to the Rice Owls (18-25, 16-25, 21-25) 3-0 on Friday, Nov. 1, continuing their slide as the team has lost two straight and five of the last seven games. The team has continued the pattern of splitting wins and losses as the Niners have hovered around the .500 mark all season.
In the match against the visiting Owls, the team was led by Junior Sydney Rowan who recorded nine kills and 11 points in the match. Freshman Annika Wetterstrom also recorded 18 assists in the match. 
The Owls would jump out to a 10-5 lead in the opening set before the Niners would begin to rally back. An attack error by Rice would soon leave Charlotte down one point at 12-11. The Owls would then win four straight points to take the lead before closing out the set.
The second set would start out equally as troubling for the 49ers as the Owls would hop out to an 11-4 lead under the power of Rice player Nicole Lennon's six kills. The Niners would win the next two points in quick succession, but the Owls would begin to carry away with it with leads of 18-10, 21-11 and eventually a final set score of 25-16.
The last set for the 49ers would start out the best of the three, giving them their only lead of the match, as three attack errors by the Owls and a kill by Nalani Lyde would bring the home team out to a 4-2 lead. The team would maintain the lead until it became 12-12 but would begin to fall behind as the Owls built up momentum. Rice would lead in the rest of the set to end it 21-25 with the home team losing the third set to leave them at 0-3 for the day.
Charlotte takes on Marshall next in Huntington, W. Va. on Sunday, Nov. 3 at 1 p.m.