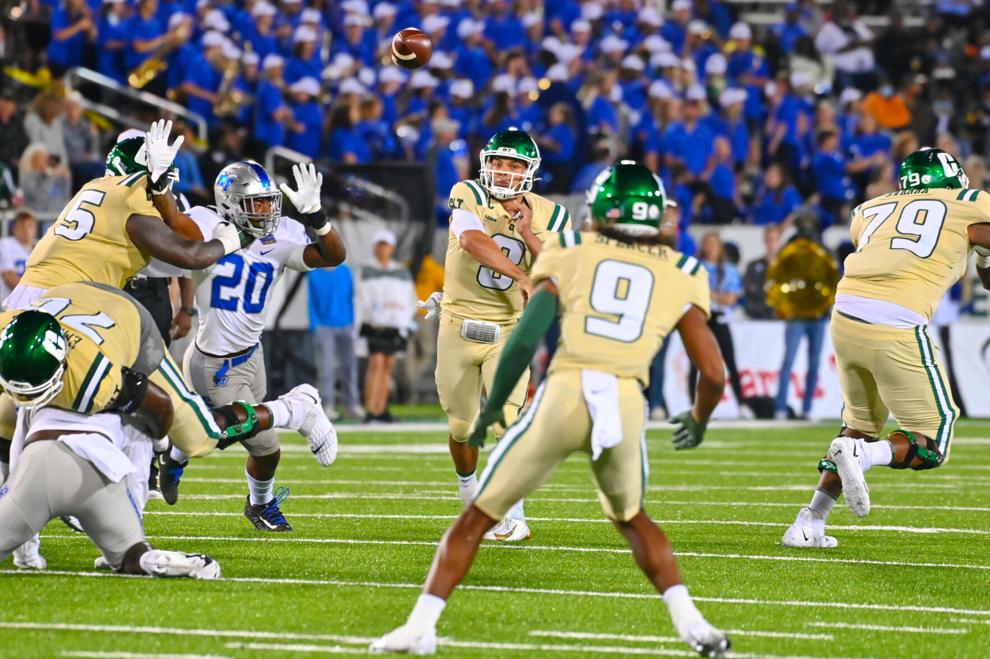 Grant Dubose and Elijah Spencer's performance during the 2021 football season earned them some postseason accolades.
They are not the same year, the same height or even from the same state. However, they do have a few things in common that make them valuable to Charlotte's football team. That is their skill level and their competitive edge.
Spencer, who recorded 381 receiving yards and six touchdowns, became the first 49er in history to earn one of the league's highest individual honors when he was voted 2021 Conference USA (C-USA) Freshman of the Year. He was also named to C-USA's 2021 All-Freshman Team.
Spenser doesn't want to harp on his accolades from last season. He said if anything, "it adds more fuel to the fire," but his main focus is the new season ahead.
DuBose gave Charlotte an edge on offense from the start of the season with his outstanding performance against the Duke Blue Devils. As Charlotte's leading receiver, DuBose was rewarded Honorable Mention All-Conference USA after his play last season. DuBose had 892 yards and six touchdowns in the 2021 campaign.
In the 49ers season-opening victory over the Blue Devils, he caught a 56-yard touchdown pass on his first target and touch. DuBose ended the contest with a season-high 118 receiving yards and two touchdowns in the winning effort.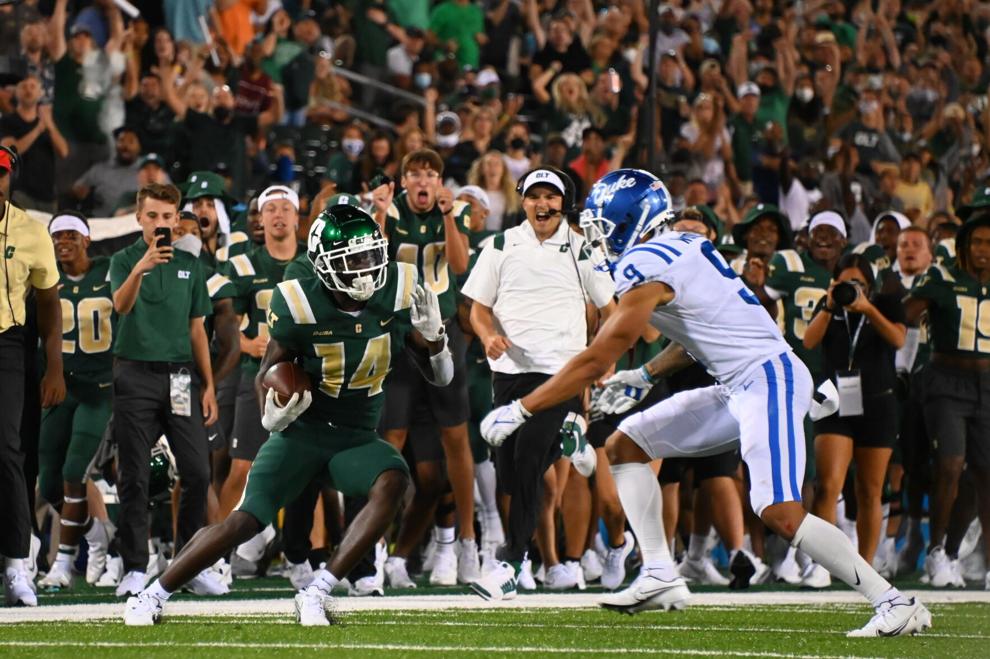 Both wide receivers play a crucial part in Charlotte's offense. It will be exciting to see both receivers give us an even bigger show this upcoming season. According to DuBose and Spencer, we have much to look forward to from this year's team.
Spenser says he is looking forward to the team bonding experience.
"We are coming together as a team, and our goal is to win games this season," said Spencer.
The 2021 team finished 5-7 overall, 3-5 in the conference, and 4-2 at home. Dubose admitted that the team didn't accomplish everything they wanted last year, but it gives them something to work towards this season.
"I like where we are right now," said DuBose.
DuBose described the team as one big family and said the team's chemistry is still growing.
Spenser agreed that the chemistry on offense is at an all-time high, and they believe it will make a difference on the field this year.
DuBose described the relationship between the receivers as a "brotherhood."
"For the most part, the biggest thing is we hold each other accountable," said
DuBose when asked about his relationship with Spenser.
Both star receivers said they make each other better daily by talking trash. They emphasized that everyone knows the trash talk is all in love. The energy from the trash talk allows them to have fun and push each other, which is why they believe the chemistry is where it is now between all the wide receivers.
All in all, both receivers have a few things in common. The first thing is that they were able to make an impact on the field in their first year as a 49er.
Both players want to forget last year's accolades and focus on improving this season. They enjoy the competitive camaraderie built with the other wide receivers.
The game that both players look forward to the most is when they travel to Columbia, S.C., to face the South Carolina Gamecocks.
Niner nation can expect to see another entertaining year from the two receivers. They both seem determined to be better than last year and believe this team will exceed expectations.
The 49ers will be back in action for the home opener against the William & Mary Griffins on Friday, Sept. 2.