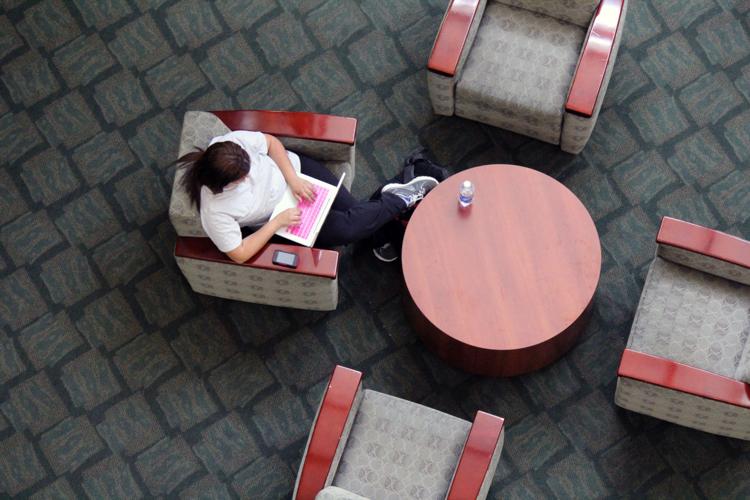 Even before universities switched to remote learning in the face of COVID-19, many institutions were utilizing online classes. Especially at a large university like UNC Charlotte, most students will take at least one online class in the course of their undergraduate careers. During this fall semester, online courses are essential to maintaining social distancing. This semester you may have completely online courses or hybrid courses, which typically only meet face-to-face once a week. The bottom line is that online classes are the new (temporary) norm, so you should probably learn how to excel at them. Here are some tips on how to do so.
Schedule time for your online classes
Whether or not your online class is synchronous (meaning you must log in to Zoom or WebEx at a specified time), you should block out a couple hours of your day to work on your online class. When people schedule something, they are more likely to do it. It also prevents conflicts from arising that could prevent you from studying. It is easy to let your in-person classes take priority over your online classes because you know the professor will be there to hold you accountable. I like Google Calendar because it syncs to your school email and is easily customizable. 
Write down assignments
It's easy to lose track of deadlines and exam dates when there is so much information on Canvas that you have to sift through. Additionally, you don't have the benefit of seeing your professor in person every week so that she can remind you of impending deadlines. Instead, you will be expected to stay on top of everything yourself. At the beginning of the semester you should look through your syllabi and write down major dates (exams, project deadlines, etc.) so that you have a visual roadmap of your semester. Then, I recommend that you take each Sunday night — or whatever day works best for you, but make it a habit — to look through the Canvas page for each of your online classes and write down all of your tasks for that week. Don't just look at your Canvas calendar; some professors do not upload assignments there. It can be annoying, but you should not assume that your professors will make it easy for you to find what assignments you need to complete. 
Designate a space to work 
As tempting as it might be, you probably shouldn't join your WebEx meetings from the comfort of your bed. Working in your bed (and even your bedroom) can negatively impact your sleep. You will be more productive and have a more pleasant work experience if you designate a place to do your assignments. This could be the library, a desk; really any place other than your bed should do.
Find a buddy in your class 
Even though you don't get to meet your classmates in person, you should still  exchange emails or phone numbers with someone so that you can help each other out. You might have to clarify the professor's instructions, ask for advice on an assignment or compare answers (when allowed). You can find your classmates' emails under the "people" section of your class' Canvas page. It can be intimidating to cold email a colleague like that, but remember they probably need help too! 
Actively engage 
Online classes can easily feel like filling a pail rather than lighting a fire, but the priority is still the same: to learn. You might need to put more effort into this, but remember it's why you're at college. Putting your phone away during Zoom or WebEx classes, relating your own experiences and perspectives to the readings and communicating with your professor can all help you learn more from class.